Wow nothing too exciting to post other than First Trimester done and we are on the Second Trimester now.  Mira has had to go do more blood tests, ultrasound is setup for the first half of March.  Gyno says everything looks good.  I will post any news as it comes though.  We are more and more excited as eacg day goes by.
"Your baby's face is beginning to look more human, even though she is only about 2 inches/5.5cms long from her crown to her rump and weighs slightly less than half an ounce/ 14 grams." Please read more here or here.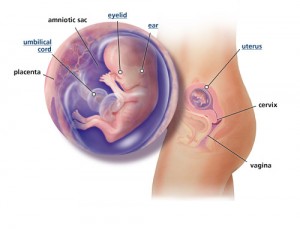 Second Trimester here we come!!!
Filed under:
Announcements
,
Updates
—
Leave A Comment »