YES!! Mira and I are 6 weeks into becoming Parents. We personally tested and found out just last Sunday Dec 27th.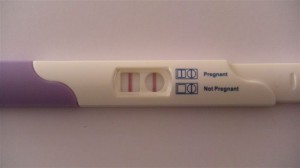 If all the due date and conception calculators we have found online are accurate. Conception would have been between Nov 28th-Dec 2nd 2009 We are expecting our bundle of joy by August 25th 2010 (Again assuming what we found online is accurate)
Appointments with doctors will be this upcoming weeks..
I will be keeping you all updated weekly or as often as I need to tell you all anything.. Have a read here till then.
Filed under:
Announcements
—
2 Comments »